The Evolution of Loyalty Programs and Why They Work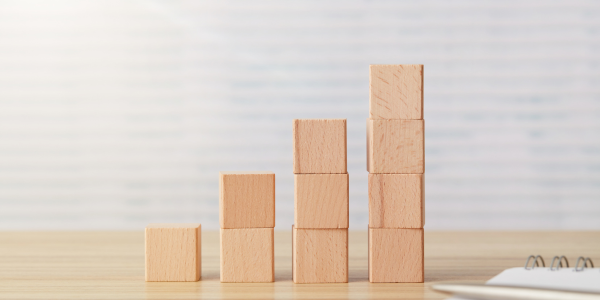 How To Create a Company Culture That Illustrates Your Core Values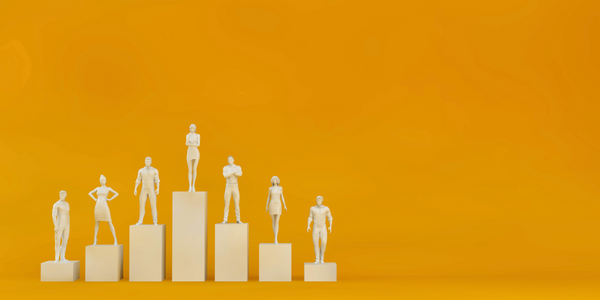 Loyalty programs and cards have been around for ages. They are not a new phenomenon. Companies have taken the aid of various types of loyalty programs to keep the target market involved and engaged with their brands. The target audience could be customers or employees or channel partners.  
Where did it all begin though? Which great minds concluded that rewarding a group of people for their loyalty could yield better profits, productivity, and performance? 
Let's discover all of these in this article today. 
Purpose of Loyalty Programs 
The objective of the program is to incentivize certain groups of people who are loyal patrons of the brand. For example, they could be customers who frequently buy products and services from the brand or channel partners who sell the brand's products and services more than they sell the competitors. 
The right program has the potential to boost engagement, improve sales and revenues, enhance satisfaction levels, and create a strong brand identity. 
When Did It All Start? 
Loyalty means being faithful and is one of the innate values of human beings. Therefore, the concept of rewarding someone faithful is not a novel idea.  
For commercial entities, the journey started somewhere in the 18th century.  
Here's a brief trail of the journey. 
1793 – This was the year when loyalty cards were officially rolled out. Several retailers in the US gifted their customers copper coins for every purchase they made. These coins could be collected by customers and redeemed during their next purchase. 
1872 – This was when the Grand Union Tea Company launched its customer loyalty cards in the form of tickets. Customers needed four tickets to get 1 pound of tea.  
1896 – After several transformations of the copper coin and various retailers adopting the concept across the seven seas, the coins were replaced by stamps towards the end of the 19th century. UK was one of the first to imbibe this when S&H Company, a departmental store, introduced the green shield stamps. For every purchase, customers were awarded these stamps at the checkout counter. To add to it, customers were given a stamp book to collect and store the stamps. 
1929 – Betty Crocker did something different this year. They started printing the cutouts of the loyalty cards or coupons on the packaging. Then, the customer was required to cut out the coupons, collate them, and redeem them in exchange for rewards. Soon after, many other brands started copying the concept, which became quite popular.  
1972 – United Airlines introduced the world's first Frequent Flier Program, which Western Direct Marketing had created. 
1981 – American Airlines introduced its top-rated Frequent Flier Program called AAdvantage.  
The 2000s and later – In the 21st century, with the emergence of e-commerce and other technological innovations, plastic loyalty cards got replaced with apps and online platforms. 
Alongside the evolution of B2C or customer loyalty programs, the significance of channel loyalty programs or B2B programs was also realized by brands, probably in the 2000s. And thus was born another form of loyalty cards that focused on rewarding channel partners for their consistent efforts in selling and promoting a brand's products and services vis-a-vis that of the competition.  
Evolution of Loyalty Programs 
Evidently, rewarding loyalty started with coins. It then went on to take the form of printed cut-outs on the packaging, stamps, coupons, plastic cards, points, apps, and so on. While the traditional loyalty programs were point-centric, today's brands use top-end technologies like AI and a range of touchpoints to gain data and insights to improve the efficacy of their loyalty programs. 
For example, for customer loyalty, marketers can track every touchpoint of an individual customer, from when the customer views a product to completing the checkout or abandoning the cart. Interpreting these touchpoints help them understand their customers and their intentions better. Consequently, personalized incentives are given to keep the customers enticed and encourage them to keep coming back. 
So, from physical cards, the transition to modern loyalty programs is an interesting journey. At present times, loyalty programs are mostly in the form of apps or online platforms that embed gamification as an exciting way to take loyalty notches higher. Typically, participants, whether customers or channel partners or their sales representatives, present game-like situations and challenges. Each time they win, something awaits them, like badges, personal scores, leaderboards, or in-app currencies. 
For example, Starbucks rewards customers with stars every time they purchase or interact with the app. They can collect the stars, unlock levels, and get new benefits.  
Why Do Loyalty Programs Work? 
In a study by the Chief Marketing Officer Council, about 61% of marketers believe customers participating in loyalty programs are the most profitable. In comparison, 65% view loyalty programs as an investment and an essential part of their marketing mix.  
Today is the age of targeted retention. It is a time when brands want to engage with potential and existing customers and channel partners and then reward them for retaining them. For example, another travel industry study showed that almost 74% of customers based their purchasing decisions on rewards and loyalty points.   
There are hundreds of examples of successful loyalty programs. For example, Tanishq's Anuttara, a point-based program, has members informed first about new and latest offers. Similarly, JetPrivilege, Jet Airways' tiered frequent flyer program, has five tiers, and members have exclusive opportunities to get premium check-ins, lounge access, baggage allowances, and more. Or MacDonald's Breakfast Club is an app-based loyalty program with multiple freebies for members. 
It is no surprise that the global Loyalty Program industry was valued at $181 billion in 2019. And the forecast is that it will grow at a CAGR between 5% and 6% till 2026.  
Loyalty programs work, bottom line. Why?  
The programs are based on a simple concept – shop more, earn more, or sell more, earn more. When the program is effective, your brands get repeat sales, which is the goal of all commercial businesses.

 

These programs help earn better profits. For example, in the customer loyalty niche, it's called CLV, or customer lifetime value. It is the net profit that each customer generates during their association with the company. The CLV has the chances of increasing based on the correct usage of the data generated during various touchpoints and personalizing rewards accordingly.

 

Loyalty programs work because they make your customers and partners feel valued. Rewards & recognition have a unique effect on the human mind. It is a form of appreciation; every individual rewarded for interacting with a brand feels special. This further strengthens the belief and bond they have for the brand.

 

It helps create a positive image for the brand. Happy customers and partners refer your brand to others in their peer group. It is the form of advertising that comes free with your loyalty program. Hence, there is a need to nurture loyalty programs with care and focus. It is like investing in a real-time relationship – worth every last penny, time, and effort.

 
Loyalty programs work because it helps you retain resources, be it customers, employees, or channel partners. When done right, these programs have the potential to get you back lost customers and partners back. But loyalty programs should be relevant and offer value to the people concerned. It cannot exist in a vacuum. Ensure that your loyalty program is a holistic package, be it customer loyalty or channel partner loyalty. 
Business values can heavily influence your brand identity and how outsiders view your company. It is therefore imperative that a company has very firm values and the same is embodied in all aspects of their business.  
Let's begin with a quick recap of what we know about values. Values are individual belief systems that motivate people to act one way or another. They serve as a guide for human behaviour. Generally, people are predisposed to adopt the values that they are raised with. Ethical decision-making often involves weighing values against each other and choosing which values to elevate. Conflicts can result when people have different values, leading to a clash of preferences and priorities. Some values have intrinsic worth, such as love, truth, and freedom. Other values, such as ambition, responsibility, and courage, describe traits or behaviours that are instrumental as a means to an end.  
As an individual, values essentially serve as a guide to growth and development. They help us create the future we want to experience. Much like individuals, organizations also need values directed towards a specific purpose, be it growth, development or business success. These cannot be attained in the absence of a strong value-based organizational culture that embodies it's core values. 
Strong value-based work culture is a precursor to business success
Organisations are involved in making hundreds of decisions every day. The decisions they make are a reflection of their values and beliefs, and they are always directed towards a specific purpose. That purpose is the satisfaction of organizational needs. Organizational values reflect how your organization operates in the business world. Successful organizations develop and follow their organizational values. 
For instance – Walt Disney; it is not just among the most recognizable brands in the world, they also are the kindest community on the planet. A brand which is almost synonymous with magic, Disney extends the magical experience even to its employees as a part of the company's culture. (quoted from surveysparrow blog-7 Fabulous Organizational Culture Examples You Can Learn From!) 
What Sets Them Apart: Unparalleled heritage, pride and culture, wonderful community, amazing growth opportunity, and a creative atmosphere sets them apart, says a Disney employee.  Disney only hires people who align with what their brand stands for. The organizational benefits of being a Disney employee include access to Mickey's Retreat (an exclusive area accessible only to Cast Members and their families), generous discounts on Disney parks, hotels and merchandise, incentive schemes and private healthcare. Takeaway:  Disney strives to make every place the happiest place to work and is compassionate towards each other. People can tell when their company cares for them and in Disney's case, employees care back! 
It was Peter Drucker who famously said that Culture eats strategy for breakfast'. No kidding. A work culture can absolutely be the deal-breaker or decisive factor when it comes to defining a company's success. Great company culture just doesn't happen on its own. It's more than mere fun and games. It's beyond the inspirational quotes and artwork chalked onto the pillar, glowing customer recommendations lining the walls, and bean bags littered across the floor. All that is nice and makes life more pleasant, but it does not change the core of who you are as a company. Great organizational work culture is more than paychecks, fun, and perks. 

HOW TO CREATE A CULTURE AROUND YOUR CORE VALUES
Company culture is a difficult concept to put into words but it is synonymous with your business environment. Good company culture takes years to develop, but there are some steps that you can take today to get this plan in motion: 
1. Pin Down your core values:
Alright! First things first, you need strong core values to set up the base for your company's culture. Your core values need to be established and ingrained in your company if you are to have a successful company culture. If your core values are not defined, there will be no culture. In the absence of a defined culture, organizations usually form their own culture, which is not based on values and best practices. This can be detrimental to the business image in the long run.
"When I began my startup, I did not have any set values. Personally yes, I had a set of values I operated upon, but however, it didn't seem necessary to establish company values at such an early stage. Eventually, my business grew and so did my team. I now started seeing the challenge of encouraging the team to make decisions, based on the values I personally embody as guidelines. This became an even bigger challenge with employees who operated remotely. I finally realized the importance of having set company values. However, I kept putting it off since I didn't know where to begin. But once I sat to actually pen down Moneyjar's values, it didn't take more than 15 mins" – Rohan Agarwal (Co-Founder Moneyjar) 
 To create your business values, think about your personal values, business objectives and align them to match it with your workforce potential. See which value-based decisions have kept you on your growth track and which have helped your employees perform better. Keep the ones that serve your indicators of success and match the goals you have chalked out for your business. A quick search on google with also reveals a great set of values you can imbibe.  Go ahead if that suits you, however, remember your values must be tailor-made and should not be more than 3-4 in number. 

2. Identify behaviours that demonstrate these values:
Once you have nailed down your core values, you must bring it into action. Sometimes organizations may be operating under unspoken core values, communicate them formally to the workforce and practise it daily. Daily reinforcement is the best way to form a habit. Identify touchpoints to remind them of these values. Everyday things like setting business hours, determining employee benefits and internal communication with employees, reflects your culture. So, ingrain your values in these decisions from the start. 
Establish Key Behavioural Indicators that demonstrate your core values. For instance, If you are a customer service based company which has adopted "Going the extra mile to achieve customer satisfaction" as a core value, your employees must embody the same value and must be willing to go that extra mile whenever the opportune moment surfaces. 
For example, you have probably heard of the Ritz-Carlton, a hotel chain known for their great customer service. On one particular visit, a mother together with her two children had spent a few days there on vacation, and when they got back home, her son discovered that his beloved stuffed giraffe, Joshie, had gone missing. The boy was devastated, so his parents decided to tell him that "Joshie is just taking an extra-long vacation at the resort." This conversation was overheard an attendant at the front desk and he took it upon himself to ensure they leave happy. That very same night, the Ritz-Carlton called to tell them that they found Joshie. The relieved parents asked if the staff would mind taking a picture of the giraffe at the hotel to authenticate a fabricated "long vacation" story. After a couple of days, the parents received a package with Joshie and a bunch of pictures that proved Joshie's prolonged holiday. (quoted from Brand24 blog) (once again keep the formatting same across sections and while quoting another blog also add the link) 
Organizational culture depends largely upon the behaviour of its employees. So you must ensure that employees behave in a fashion that resonates your core values. Not just existing employees, but even new hires should be done keeping in mind the core values, so it becomes easier to integrate them into the organizational setup. Many companies have started carrying out an interview with a culture fitment angle to ensure the right candidate is hired.
 
3. Induct all employees into the values: 
When bringing on new employees or when you update your company values, don't skip onboarding and training. These are great opportunities for you to set the tone. Talking about your core values periodically can also help you to implement them in your corporate culture. You can send out monthly newsletters that showcase employees who are successful in following your business's values. Also, you can bring up core values in goals meetings and determine whether you are reaching goals., You can discuss core values during employee performance reviews. Don't let them get cosy in the corner of your small business. Frame them and hang them on the wall for employees and customers to see. Post them on your website, on your social media pages, and on any other digital front, you can. Many companies proudly display their core values on video walls or television screens in the frontal view of the office, to ensure both employees and customers understand them. Customers/ employees can get an idea of what the organization's culture will be like basis the values displayed and take decisions accordingly. 

4. Reward employees when they act as per the desired behaviour:
So the values are set, the employees are inducted and business is great! It's no wonder these thoroughly thought out core values worked like a charm. If you're thinking you've created your business Utopia, think again! Is it enough to just establish a successful culture? Employee Recognition plays an important role when it comes to building a company culture. Once the values are set and let's say employees strive to adhere to them, then as an organization, it becomes your responsibility to recognize these efforts and reward these behaviours. These values help gauge the performance of employees and recognize their efforts in order to keep them engaged. Acknowledging and rewarding value-based behaviour encourages the employee to perpetuate this behaviour throughout his/her tenure with the organization. When these behaviours are rewarded it creates an emotional connection between the employee and company and they achieve a state of synergy and eventually attain employee engagement.  
 In today's day and time, employee recognition can be also done digitally which also allows business owners to track individual performance and measure it against core values and reward employees. Such unique platforms provide superior employee engagement, not just among superiors and subordinates but also enhance peer-to-peer engagement. For instance, Let's Buzzz platform allows peer-to-peer employee appreciation model, where employees across departments and ranks appreciate and recognize fellow employees for demonstrating certain behaviours by buzzing about it and thereby creating a chain reaction of acknowledgement and occasionally nudging whenever a core value is displayed, which in turn leads to driving a value-based culture. Core values are beliefs your business must follow in all aspects of its operations, be it marketing, human resources, administration and finance. They guide decision-making and define what your business stands for. But, if you and your employees fail to uphold your core values, you could face bemused or disappointed customers.