NEW AGE SALES INCENTIVE PROGRAMS FOR RETAIL 4.0
Case studies from leading retail brands on using incentives to drive value in a phygital age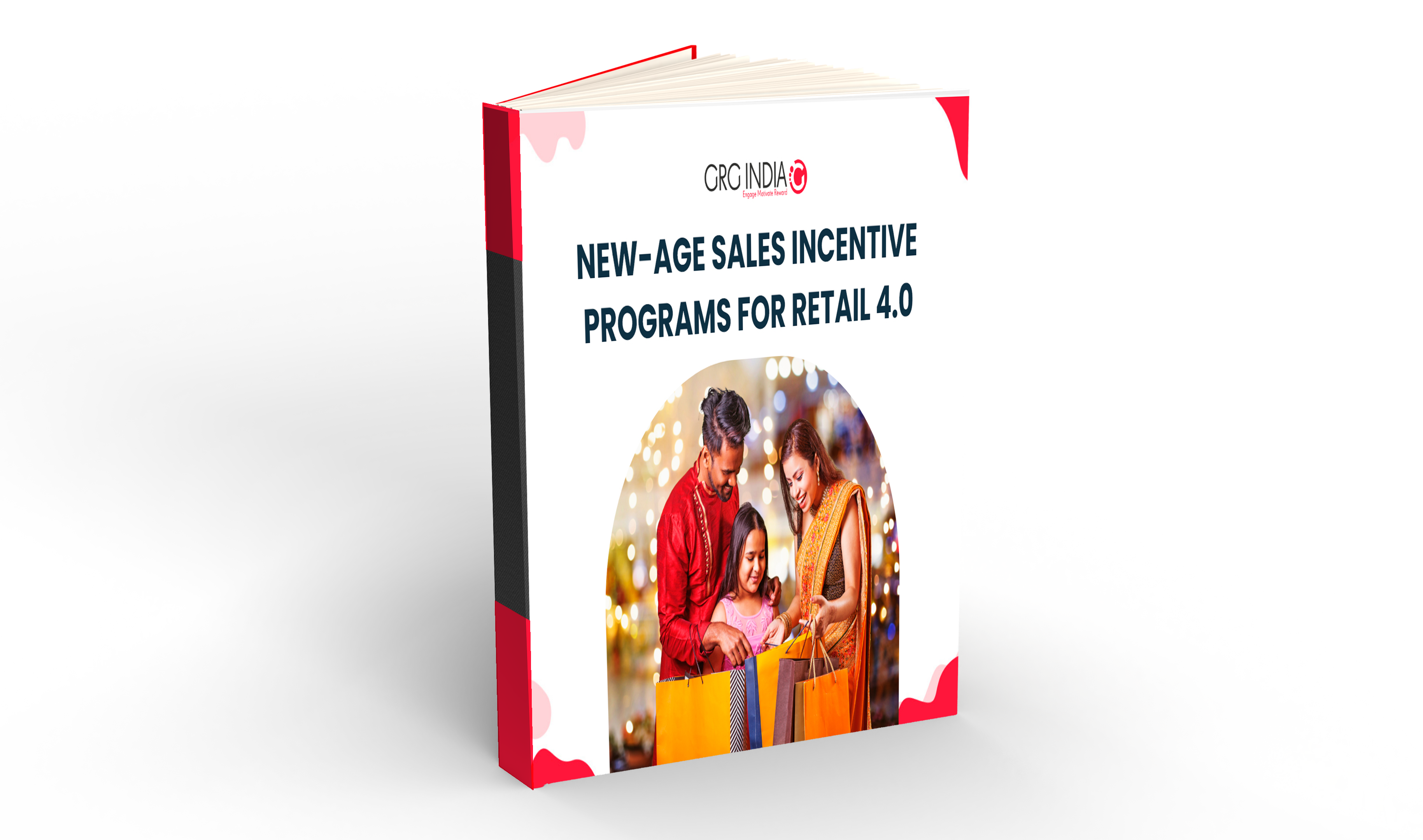 India's retail industry is thriving post the pandemic.  
But there's been one major change. Retail is moving towards phygital, i.e., consumers are expecting a seamless online + offline experience. 
In this phygital age though, incentivizing only sales that's been completed in the brick-and-mortar store will fail – both the employee and the consumer.  
So how should your incentive program change in this new retail normal? 
Find out all about this with 10 examples from leading brands in this guide. 
What the guide will cover:
Why incentivizing sales alone won't work anymore

 

10 new models of sales incentives programs for Retail 4.0

 

10 case studies from top retail brands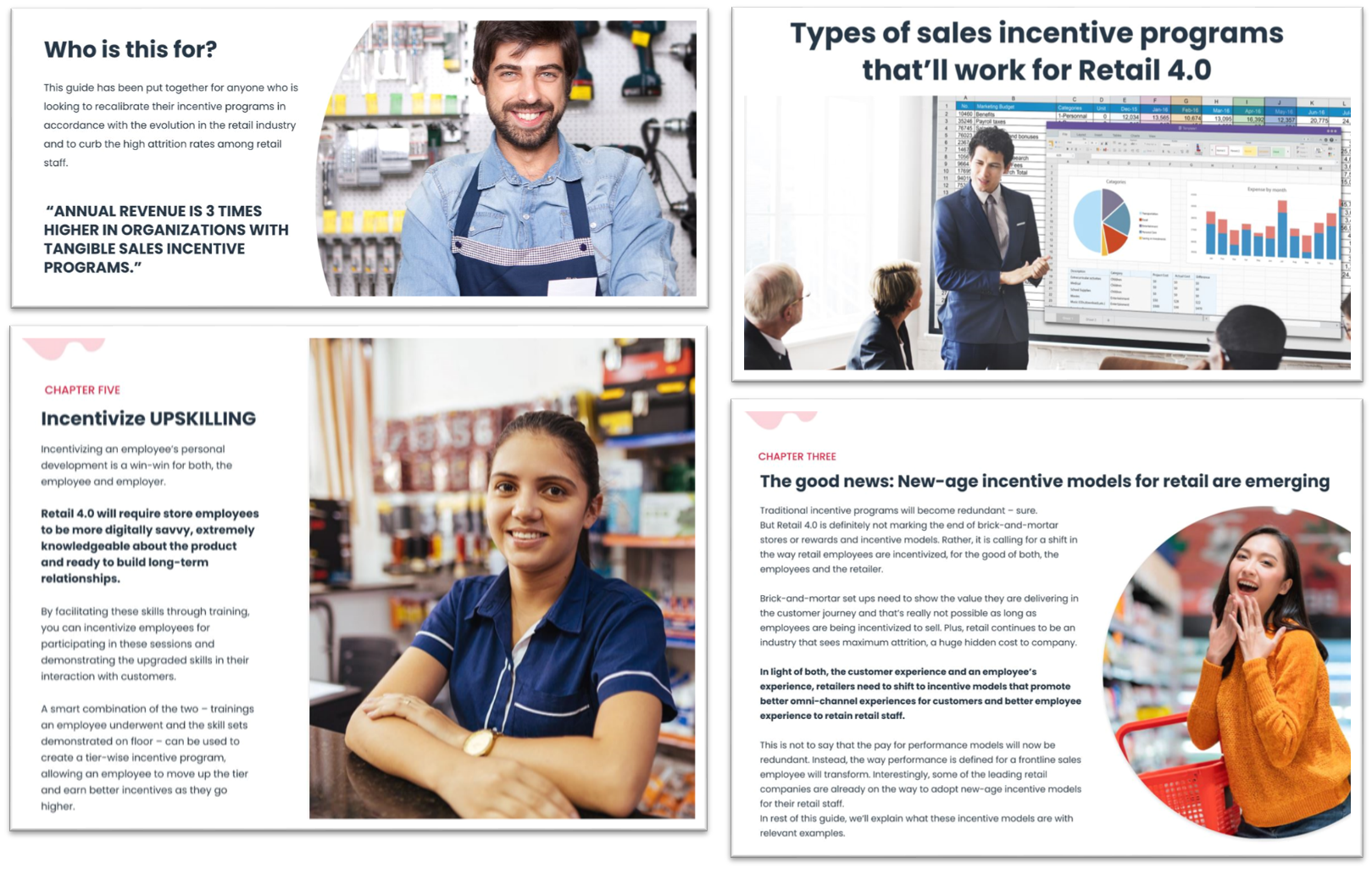 GRG India has motivated 50,000+ people across 20+ countries to outperform!