Customer Success Executive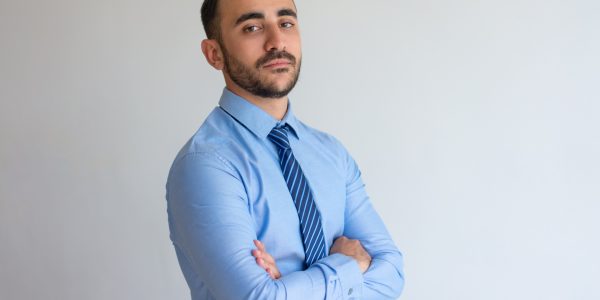 About Us
GRG India is a SAAS company providing products in incentive and reward management. Our SAAS
products help companies engage and incentivize their employees, customers, and channel partners.
Our clients include some of India's top brands across BFSI, FMCG, Construction, IT, Agro Chemicals,
and Automotive industries.

Our focus SaaS product is My Incentives – a gamified incentive platform designed to drive
performance for sales teams and channel partners. The users of My Incentives range from direct
sales teams on the company's payroll to indirect sales teams including channel partners,
distributors, field sales teams, inside sales teams, retailers, stockists, and gig workers.
Our platform offers real-time tracking through gamified campaigns like milestone journeys, races, and target
meters, automated incentive calculations, and fast reward disbursal directly on the app.

Role Overview:
As a Business Analyst, you will work closely with our Strategy, Product, and Sales teams. Your
primary focus will be to provide analytical and operational support, ensuring our products and
services function at optimal levels.

This role will start out as a full-time internship role (40 hours / week). In 3-6 months, it will be
converted into a full-time role at the company based on performance.

Key Responsibilities:
• Exploratory Data Analysis: Understand complex Excel files, incorporating formulas, references,
index-match, or v-lookup functions, as well as linkages between multiple files.
• Communication: Clarify your understanding and resolve doubts through effective written and
verbal communication.
• Excel Analysis: Conduct in-depth analysis using Excel to support decision-making processes.
• Product Familiarity: Learn and become proficient in configuring our no-code 'My Incentives'
product, which has an intuitive user interface designed for quick adoption by anyone familiar with
Excel.

What We're Looking For:
• Fresh graduate or 1 year of experience in a similar role.
• High proficiency in data analysis tools, primarily MS Excel (Pivot Tables, VLOOKUP, etc.).
• Strong verbal and written communication skills.
• A proactive mindset with a keenness to learn and adapt.
• Organizational skills and an ability to multitask effectively.
What's On Offer:
• A chance to convert the internship into a full-time role within 3-6 months.
• A hybrid work environment with a focus on productivity and collaboration.
• Competitive compensation and other benefits.
Reports To:
• This role will report to the designated department head within the Strategy, Product, or
Sales teams, details of which will be shared upon joining.
About us
GRG India is an enterprise SaaS company. We simplify reward and incentive delivery for employees, sales teams and channel partners and provide an end-to-end solution for incentive management. Our clients include some of India's top brands across BFSI, FMCG,, IT, and Automotive industries.
We have 2 SaaS products:
My Incentives – This is an end-to-end software to calculate and deliver incentives for enterprises to drive performance for sales teams and channel partners.
Buzzz – a comprehensive Reward and recognition product for employee engagement that helps drive performance and innovation at the workplace. It is designed to empower business, from accelerating employee engagement to helping appreciate good work and motivating employees to deliver on business objectives.
This role reports to
Customer Success Manager
3 best things about the job
Play an integral role in ensuring success for program performance.       
Actively identify development opportunities for yourself to ensure Performance Excellence
Build strong relationships with internal departments to ensure understanding of proposition
Responsibilities of the role
Execution of program deliverables in coordination with the client and internal stakeholders – as per agreed SLAs and quality expectations
Managing complex program data and MIS        
Daily program related activities throughout the program life cycle
Develop and manage strong relationships with other internal departments to ensure outstanding service and solutions
Ability to coordinate and manage multiple programs
What you will need
Advanced level MS Excel proficiency including data analysis will be added advantage.
1 to 2 years of experience in similar role.
Ability to work with multiple internal and external stakeholders.
Excellent verbal and written communication skills.